I was afraid I might not make new friends when I moved to New Mexico a year and a half ago. I was afraid that maybe I would leave everybody and everything behind and wonder, once I got down here, what was I thinking. But I knew I needed to make the move. I needed to leave the big, dark old house on Pillsbury Avenue in Minneapolis behind and find light. Trust became my watchword.
I am grateful for the good New Mexico women who have appeared before me almost by magic. One day while scrolling through one of my horse groups on Facebook, I noticed that Pat, an equine assisted therapist, lived in a stone's throw away from where I now live. One day I messaged her suggesting we connect in person. We talked a bit on the phone and agreed to meet at Satellite Coffee the next Sunday morning. We had a lovely connection, two women of similar age, both with an understanding of and passion for working with horses and both of us coming with open hearts. She was on hiatus, taking time to heal from cancer and the recent loss of her husband. I felt honored that she came out to have coffee with me. After that, we began to meet on occasional Sunday mornings for coffee at Satellite.
Now, though, we're in the midst of a pandemic. Since Pat and I met, I had a bout with cancer, too, and several months passed. I wondered if we would see each other again. Then came an invitation to come to her house the following Sunday morning at 10 for coffee. Of course I'd be there!
I arrived at Pat's little ranch that's on a dusty road by the irrigation ditch trails. After I met the six horses that live there, she invited into her warm kitchen to grab a plate and a freshly baked cherry scones. We filled our mugs and carried scones and coffee to the porch that ran the length of her pueblo style home where we sat on properly distanced white Adirondack rockers and had a conversation as rich and warm as the hot scones.
It takes time to build a relationship, even though you know a kindred spirit when you see one. The time spent giving each other room for our lives, coming and going at our own pace, has brought ease and understanding to our growing friendship.
I am thankful for all that life has brought, the relationships, the learning, the opportunities within the slowing down and the gifts within the unknown.
I invite you to look for gifts, even in circumstances that may be challenging. I know they are there.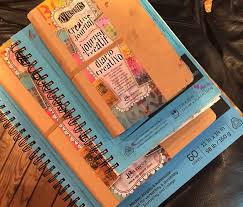 Take out your journal, pen and markers.
Write down a circumstance that is challenging.

What gifts or opportunities can you find within that challenging circumstance?

Keep looking.

Draw a symbol or image of the gift or opportunity.
Let me know what you find.
Lynn Baskfield guides you through rites of passage* with storytelling, writing, creative expression, ritual, retreats, nature and very centrally, the wisdom of horses. A lifelong horsewoman, she partners with horses to evoke insights and learning that you cannot get by thinking, reading, or talk coaching only. If you work with Lynn and her experiential coaching approach, confidence, joy and creative solutions will emerge naturally as you move forward.
Lynn holds an M.A in Human Development and is a certified life coach, transformational educator and the author of two books. As owner of SpiritDance Coaching, she has been coaching, training, and conducting retreats for individuals and groups since 1997. She also trains and mentors equine guided professionals around the world. www.lynnbaskfield.com
* Adult Rites of Passage: Stepping into Your Big Dream, Career Change, Empty Nest, Moving, Conscious Aging, Facing Chronic or Life-Threatening Illness, Loss and Grief