"I'm going to marry a cowboy," my 5-year-old self vowed. After all, I had come out of the womb loving horses. How else would I, a city kid, be able to transport myself into the world of Horse without the cowboys I saw on TV westerns like the Lone Ranger, the Cisco Kid and even Hopalong Cassidy? Seeing images of fearless men riding magnificent horses with names like Silver, Loco and Topper, my child's mind also saw cowboys as the gateway to being around horses. Yes, there were a couple of cowgirls on TV, too, but I couldn't feature riding a horse in a skirt like Dale Evans, the wife of the "real" cowboy, Roy Rogers.
"Those are culottes," my mom explained. "A divided skirt. You can straddle a horse in them." I had never heard of culottes before. Her explanation made sense, but still, I couldn't feature myself riding horses in something that looked like a skirt. I could not aspire to be Dale Evans. Besides, she was a good singer, and from early on, I knew I should stay away from singing.
The other cowgirl, Annie Oakley, had her own TV show. I rarely watched it. When I look back and think about why, I realize I grew up in a time when it was rare for a woman to be a central figure anywhere. The little girl I was could not reconcile Annie Oakley's sharpshooting skills and riding prowess with being "real" either. I just figured I'd marry a cowboy and I could be around horses all I wanted.
I lobbied for a cowboy outfit with boots and a hat, that I could rope and ride in. My best friend Sharon and I found just the outfits in the Sears catalogue. "Please, please, please," we begged our parents, "buy us an outfit so we don't have to pretend!"
Well, the outfits came. I couldn't wait to ride down Colfax Avenue where I lived, throwing a rope into the air off my galloping horse, which was really my own two feet clippety-clomping along in a sideways run that sounded to me like a galloping horse.
I tore into my box. I yanked out the shirt trimmed in fringe. It was the stuff of my dreams! I dug further into the box, looking for the pants and chaps. But instead I pulled out a fringe trimmed skirt. A skirt! My 5-year-old mind reeled. I'd already had this discussion with my mother. My fate was sealed: a cowgirl I had to be, not a cowboy!
I look back at pictures of myself and Sharon in our outfits. Sharon is beaming. Evidently, she did not feel thwarted by her perfectly pressed cowgirl skirt. My skirt, on the other hand, is hiked up on one side, bunched under the holster belt that came with the outfit. My shoulders are slumped forward, but there is mischief in my eyes and a smirk on my face that says, "I'll find a way." And I did.
I did marry a cowboy, it's true. But it was only after the divorce that I created my own deep relationship with horses.
Today, I'm a woman having enjoyed a long life with horses and a rich career as an Equine Guided Coach and Educator. I recently researched some of my old TV shows for an upcoming book about my work where I found a quote from Dale Evans that gave me a new perspective on the woman she was:
"Cowgirl' is an attitude really. A pioneer spirit, a special American brand of courage. The cowgirl faces life head-on, lives by her own lights, and makes no excuses. Cowgirls take stands; they speak up. They defend things they hold dear." [14][15]
It says quite a bit about who I am, too! It's not about the outfit, is it? Who knew?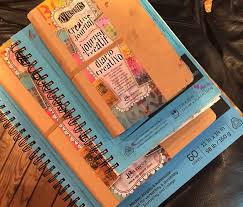 Take out your journal and markers:
What is a childhood dream that you've come back to as an adult?

What is a new perspective on an old story you've been telling yourself?
Lynn Baskfield guides you through rites of passage* with storytelling, writing, creative expression, ritual, retreats, nature and very centrally, the wisdom of horses. Lynn holds an M.A in Human Development and is a certified life coach, transformational educator and the author of two books. As owner of SpiritDance Coaching, she has been coaching, training, and conducting retreats for individuals and groups since 1997. She has also trained and mentored equine guided professionals around the world ince 2003.
Learn and grow as an Equine Guided Coach through Lynn's customized Apprenticeship Program. https://www.equinecoaching.com/professional-development.html
* Adult Rites of Passage: Stepping into Your Big Dream, Career Change, Empty Nest, Moving, Conscious Aging, Facing Chronic or Life-Threatening Illness, Loss and Grief